Quality Bikes, Parts & Accessories
More than just a bike shop
Here at Bike Garage you can expect a friendly and personal bike retailing experience.  Have some questions before you invest in your next bike?  You can always trust us to give you honest advice with your best interests in mind.
As a certified Bosch E-bike dealer, we can offer information on any electric bike and provide you with a real test ride on one of our demo bikes.
After your purchase, we're here to provide you with assistance in case of any problems and to monitor the health of your eBike system using diagnostic software.
We are trained to provide diagnosis on any Bosch system.
Bike Garage E-bike recommendations: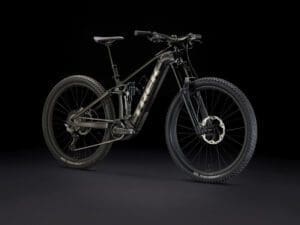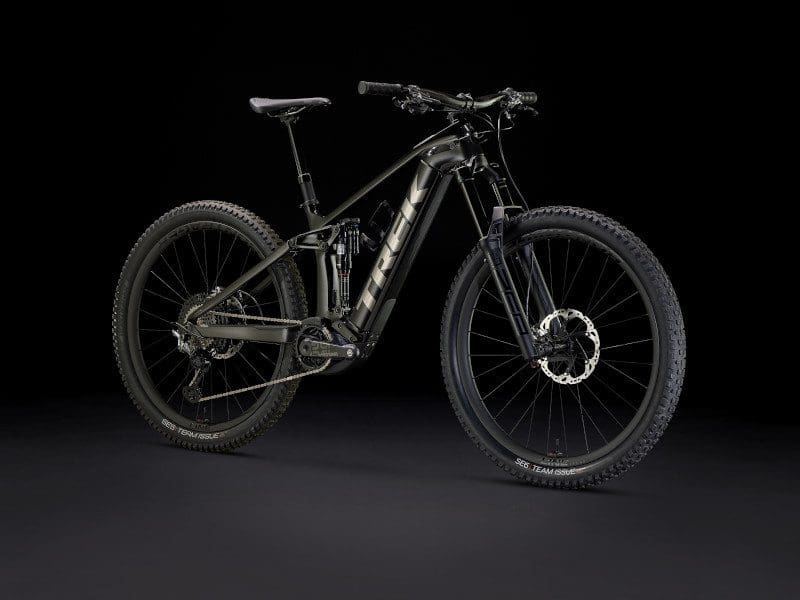 Trek Rail 9
Rail 9 is our top-of-the-line alloy electric mountain bike with long-travel suspension. It features a suspension set-up and parts worthy of the gnarliest enduro runs, and the powerful new Bosch drive system will get you back up the mountain faster than you ever thought possible.
Featuring the latest generation Bosch motor and new 625 wh battery. Built around the incredibly capable Trek Slash. The mountain bikers ebike of choice.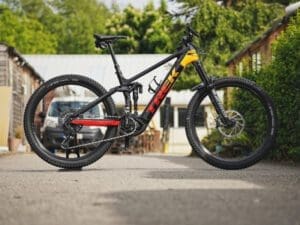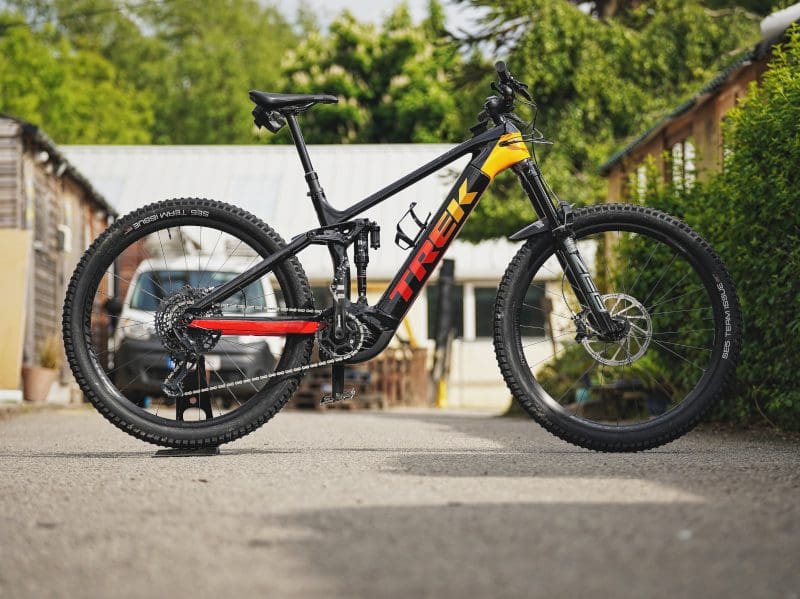 Trek Rail 9.8
The Rail 9.8 is a long-travel carbon e-MTB that rips like our beefiest trail rigs and powers you right back up the mountain. You get upgraded everything, including the frame for maximum fun on the gnarliest runs. You also get Bosch's latest tech with the new smart system Performance Line CX that has a longer-range 750 Wh battery and cool features that take your ride to the next level like activity tracking, navigation and Bluetooth connectivity.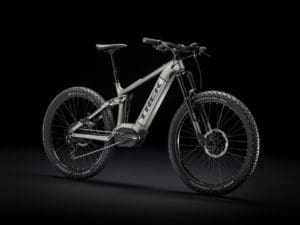 Trek Powerfly LT 4 G2
Powerfly LT 4 is a long-travel electric mountain bike with a 150 mm fork and 150 mm of rear travel. It's made for real-deal mountain bikers who get rowdy on rugged trails with mid-fat 27.5+ tyres, a powerful Bosch motor and a durable trail bike spec. Plus, Trek's Removable Integrated Battery (RIB) system gives you better balance on the trail, great looks and exceptional ease of use.
The latest updates about products that we love.
We have had the new Rail 9 in our hire/demo fleet now for a couple of months. Which has given us time to put it through its paces.
This bike further raises the bar on what an Ebike can achieve. Climbing like a mountain goat and descending like a downhill bike.
Checking out some of our favourite trails in Wharncliffe woods. You can demo and hire this bike to explore the trails of the Peak District and beyond.